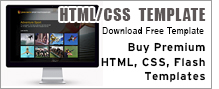 Quick Links
* Content Development
* Promote your website
* Register your domain
* Host your site
Links
* Clients

About us
* How we are different
* Xylon Portfolio

Wise Words
"We are what we repeatedly do. Excellence, then, is not an act, but a habit."
- Aristotle
Contact
Xylon Technologies Now
Xylon Technologies (P) Ltd,
44/184B, SRM Road, Vattoly lane,
Cochin - 682018, Kerala
Tel: +91-484 4023765
+91-484 6467557
Services
Customized Solutions
Purpose
Develop database Application customized to client's requirements. Custom Made Software Development.
Activities
Conduct System Studies
Freeze Software Requirements
Develop Applications
Implementation and Commissioning
Training on site
Application Conversion
Purpose
Convert existing application to latest technologies for greater IT impact
Activities
Reverse engineering
Simplification of existing business process
Documentation where required
Coding using latest tools
Implementing Work Flow

Implementing Web enabled features

E-Solutions
Objective
We offer you a business system with a complete set of integrated business intelligence and analytics that can provide your entire management team with continuous, current, customized information about every aspect of your business—from finance and human resources to supply chain and marketing. This no doubt aids IT based reach to customer/supplier/business partner
Activities
Providing B2B and B2C on-line information, transaction and negotiation
Solutions
Maintenance of Web Server
Security handling
E-payment solutions
Portal Development
Azure for e-business
E-Mall
Azure has a full web based solution.
All the modules of Azure supports B2B and B2C and is fully web hostable.
Azure e-mall is a full portal which does electronic purchases and sales which is connectable with payment gateways and softwares which provide proper security.
Related Links: