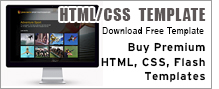 Quick Links
* Content Development
* Promote your website
* Register your domain
* Host your site
Links
* Clients

About us
* How we are different
* Xylon Portfolio

Wise Words
"We are what we repeatedly do. Excellence, then, is not an act, but a habit."
- Aristotle
Contact
Xylon Technologies Now
Xylon Technologies (P) Ltd,
44/184B, SRM Road, Vattoly lane,
Cochin - 682018, Kerala
Tel: +91-484 4023765
+91-484 6467557
Xylon Difference
Most companies need more than websites. But most of them have just a few HTML pages that they put up for customers not knowing the actual potential of a website.
A website is more than an online brochure.
It is a valuable tool for customer interaction, relationship management, lead generation and building goodwill.
Some common shortcomings with corporate websites is what we call the "lazy website syndrome".
This is characterized by the following:
Lack of lead generating mechanisms

Lack of online visibility

Lack of unique customized content

Lack of customer relationship building mechanisms
Related Links: